Who are we?
We're a research group in the School of Psychology at the University of New South Wales, and are interested in how the human mind works. How do people learn new concepts? How do children learn language? How do we make decisions in an uncertain world? These are the kinds of questions we hope to shed light on. We approach these questions using a mix of experimental methods and computational modelling techniques.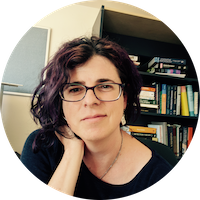 A/Prof Danielle Navarro
I'm a computational cognitive scientist at UNSW. I'm interested in how people learn, reason and make decisions. Until 2016 I held an academic appointment at the University of Adelaide, where I jointly ran the Adelaide Computational Cognitive Science Lab with my colleague Amy Perfors. Other profiles: Google Scholar, Github, UNSW, ORCID, ResearchGate. (re Danielle)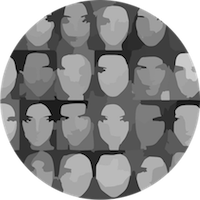 Current lab members
Jared Hotaling (postdoc), Keith Ransom (Ph.D. student), Belinda Xie (Ph. D. student), Adrian Walker (Ph. D. student), Nicole Baz (research assistant), Ben Nguyen (undergraduate researcher), Allison McCann (undergraduate researcher). Alumni.
---
What do we do?
Research in our lab examines a range of questions in cognitive science. Concept learning and reasoning are topics that are central to our work, as are language acquisition and decision making. On a methodological front, we use a combination of empirical research and computational modelling, often but not always within the Bayesian framework. You can get a sense of what we do by checking out the papers on our publication page, or browsing through our projects page. The core ideas in our research are reflected in our teaching resources, and we've placed a lot of those on this page too. Some examples of our work are shown here...